AP  Boys Basketball
Week of January 22, 2018

The Associated Press high school boys basketball poll with first-place votes in parentheses and total points:
Others receiving votes: Wheeling Park 7, Morgantown 3, Parkersburg 3.
Others receiving votes: Winfield 7, Braxton County 7, Logan 5, East Fairmont 2, North Marion 1.
Others receiving votes: Paw Paw 4, Webster County 2, Williamstown 1.
Girls Basketball for Week of January 29, 2018
Presented by…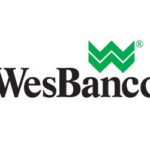 of Greater Charleston
The following poll was released by the West Virginia Basketball Coaches Association on Sunday, January 28, 2018. The records have not been verified as accurate by Basketball Friday Night in West Virginia.
CLASS AAA
Other schools receiving votes: Brooke 1, Martinsburg 1
CLASS AA
Other schools receiving votes: Keyser 4, Philip Barbour 1, River View 1, Lewis County 1
CLASS A
Other schools receiving votes: Pocahontas County 4, Magnolia 1