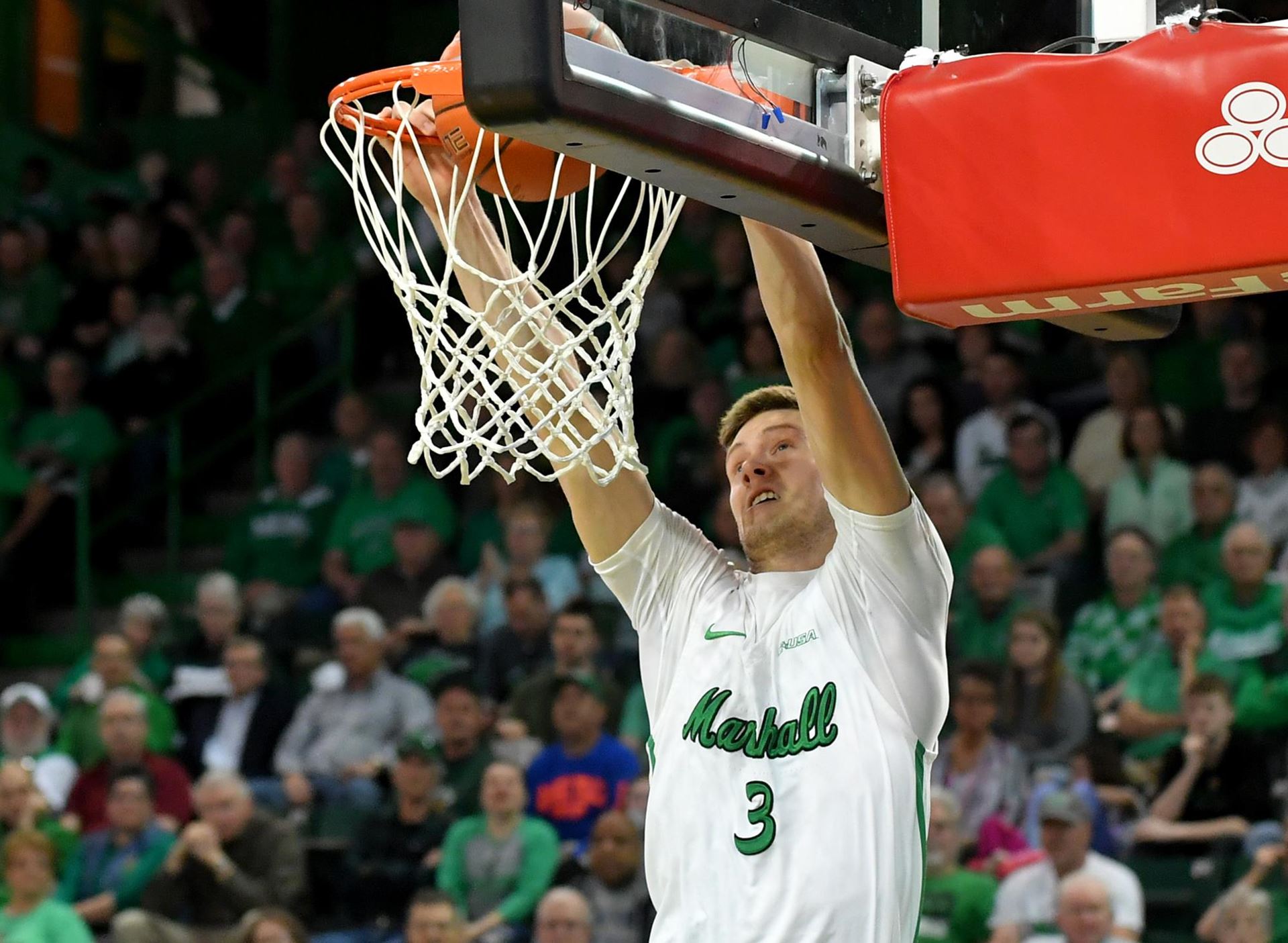 Marshall Men's Basketball to Host Green Bay in CIT Final
Marshall in search of second postseason crown in program history
HUNTINGTON, W.Va. – The Marshall Thundering Herd men's basketball team looks to capture the 2019 CollegeInsider.com Tournament when it plays host to the Green Bay Phoenix in the championship game on Thursday night at the Cam Henderson Center.
HAVE YOU HERD
Marshall attempted 32 shots from 3-point range Tuesday night, pushing the team's season total to 1,032 – a program record. The previous record, 1,012, was set last season.

Elmore upped his career 3-pointers total to 355, which is No. 47 in NCAA men's basketball history. He started the game ranked No. 55, and then passed players like Oklahoma's Buddy Hield and Georgia Tech great Dennis Scott on the all-time list.

Elmore moved into second place on the program's single-season 3-pointers list. Elmore passed Keith Veney (111; 1995-96) and Austin Loop (112; 2016-17) with his seven made 3s, which pushes his career total to 113. The all-time record is likely safe, as Veney made 130 during the 1996-97 season.

The Herd is looking for its second-postseason title on Thursday.
READ MORE at link…
https://herdzone.com/news/2019/4/3/mens-basketball-to-host-green-bay-in-cit-final.aspx
WATCH GAME VIA LINK BELOW…
http://www.watchcit.com/?fbclid=IwAR0hBPqngLdsGubOuY9rQQUdHGzYDagVjJRo7L-GhgiGdh3BhxjL_PMPNsE