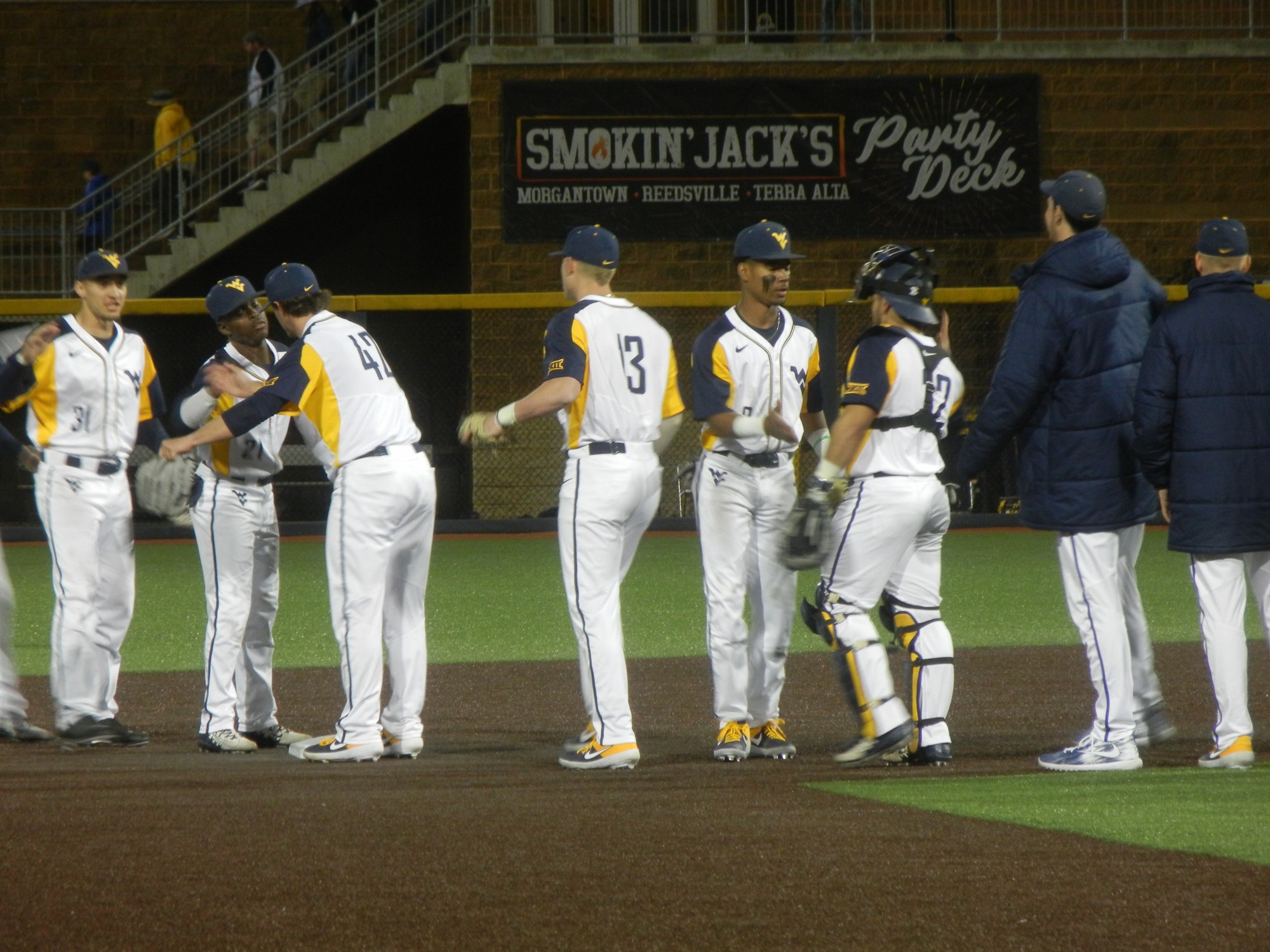 The West Virginia Mountaineers (17-11) and the Pitt Panthers (8-19) battled it out for bragging rights in the 196th edition of the Backyard Brawl Wednesday night at Monongalia County Ballpark. The Mountaineers fought their way to a 5-4 win, making it five straight over the Panthers.
Pitt jumped out to an early 1-0 lead in the second inning after West Virginia starting pitcher Nick Snyder beaned back-to-back Panthers, then Andres Antonini drooped an RBI single into shallow leftfield.
In the bottom of the inning, Kevin Brophy ignited a record 3,387 Mountaineer fans, going opposite field for a two-run homerun into the Pitt bullpen and giving WVU a 2-1 lead.
Later in the inning with two outs and Tevin Tucker standing at second, Austin Davis singled into left field scoring Tucker and Tyler Doanes brings in Davis smacking a deep line drive into left-centerfield for a Double.
Nick Snyder night ended after five innings, only giving up the one run and had five strikeouts to sustain a 4-1 Mountaineer lead.
Connect here to read full story at DubVNation.com