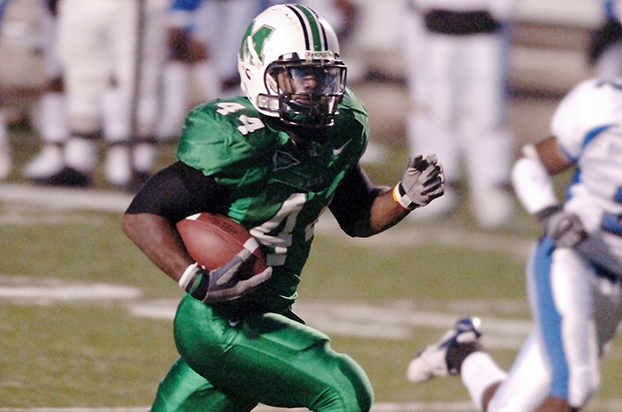 INDIANAPOLIS — Peyton Manning and Marshall Faulk won't be the only former Indianapolis Colts players being recognized for their collegiate achievements this year.
Marshall University recently announced its 2017 induction class for its Athletics Hall of Fame, a list of nine former student-athletes that includes former Colts running back Ahmad Bradshaw.
Bradshaw starred for the Thundering Herd from 2004 to 2006, and would become a seventh-round selection of the New York Giants in the 2007 NFL Draft.
Here is a blurb from the school about Bradshaw's dominance at Marshall:
"Bradshaw was a top-five running back for the Herd in just three seasons. He finished his career fourth in all-purpose yards per game (124.8), sixth in rushing touchdowns (31), eighth in total touchdowns (36) and 10th in scoring (216 points). His 1,523 rushing yards in 2006 was the school's fifth-best single-season total, while his 21 touchdowns were the sixth-highest and his 126 points stood eighth. Bradshaw posted 11 100 yard games at Marshall, with his best effort coming on Nov. 18, 2006, when he put up a Joan C. Edwards Stadium-record five touchdowns and 261 yards against UTEP. He led the Herd in all-purpose yards all three seasons and caught 86 passes for 696 yards, scoring five more times through the air. He was named second team All-Conference USA as a junior, then first-team as a senior."