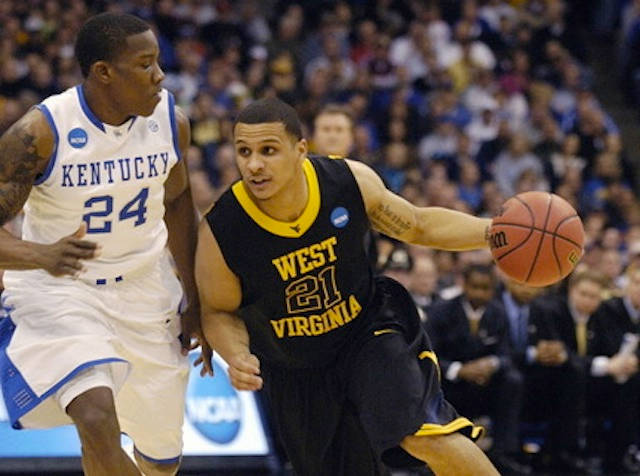 From WValways.com
WBOY
FAIRMONT –
Fairmont State University officials announced Tuesday that Joe Mazzulla has been named as the new men's basketball coach, replacing Jerrod Calhoun, who accepted a Division I head coaching job at Youngstown State University on Monday.  Mazzulla, a standout guard for West Virginia University has spent the last five years as an assistant coach at Glenville State College, Fairmont State and most recently with the Maine Red Claws of the NBA D-League.
Joe Mazzulla during WVU career.   Photo by WVillustrated.com
"It is a privilege to welcome Joe back to Fairmont, and we couldn't be happier to have him as our next head men's basketball coach," said FSU Athletic Director Tim McNeely.