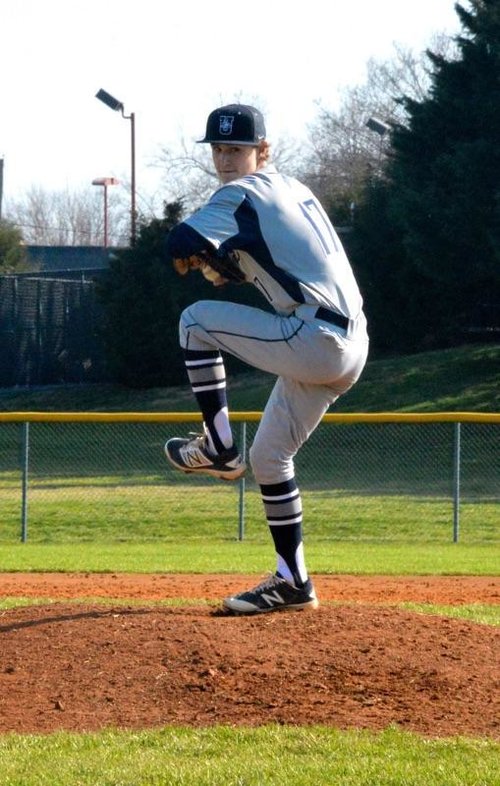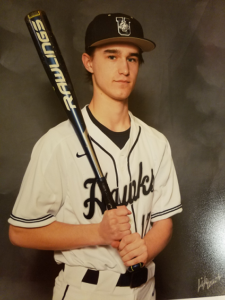 The extent to which West Virginia's influence in the sports world is continually working to it's benefit  often goes unnoticed.  That is until a great story comes along that exposes our "miner's lady's" still voice that calls one to our Country Roads.
Such may be the case for one aspiring Maryland prep baseball superstar.   He may be growing up and refining his diamond skills in the Terrapin State but his heart and aim are clearly in West Virginia.   It's the Mountain State that has his attention.
Kameron Walters is just 16 years old and a sophomore at Urbana High School near Frederick, Maryland where he has been tagged as the state's best shortstop for his class of 2020 and a 2018 preseason All American by PerfectGame.org
Walters played varsity second base as a freshman and pitched in a three man rotation as his team advanced to the third round of the state's highest classification, before narrowly losing to the eventual state champion.
Now Kameron is back for 2018 and ready to improve his game even further as he looks to help his team advance to the state championship.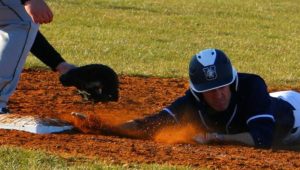 Individually, however, Kameron Walters has set his future on playing college baseball in West Virginia.  "My dream is to play for WVU.  They've already expressed interest", said Walters.  "If not, then I'm open to looking at Marshall or any other top baseball program in West Virginia."  Of course he's already getting attention from James Madison and others schools  as well.  Why the attraction to West Virginia when Walters plays just 45 minutes from the University of Maryland?    Well there are multiple reasons.
Shall we start with the fact that Kameron Walters is the grandson of former WV Delegate Ron Walters.  Add in Kameron's father was a good athlete at East Fairmont High before both he and Kameron's mother graduated from WVU.  "I'm in West Virginia quite a bit to visit family.  I love West Virginia.  It's really home to me."  says Walters.  "I love watching WVU baseball in Morgantown as well as their basketball and football when I get the chance.  Plus I've been to the Charleston area with my grandfather.  It's such a great state."    Such devotion we seldom find even in native West Virginia athletes.
To further sweeten the West Virginia attraction, Kameron's head baseball coach at Urbana High School is former WVU centerfielder Mike Frownfelter (1999-2002).   Frownfelter graduated from Frederick High but has returned to coach the newly formed Urbana for 13 seasons running.  Coach Frownfelter doesn't deny his desire to steer his star toward WVU.  "Of course I'd love to see it happen" stated Frownfelter.  "Kameron still has some growing to do physically as his body catches up with his skill set."   His coach went on, "He's already throwing in the low 80's as one of our starting pitchers with a ERA of 0.93.   As he fills out and gains strength, his hitting will also improve.  Kameron is a hard worker and dedicated to getting better."  Coach Frownfelter then pointed out, "My experience at WVU encourages me to instill to my players that hard work ethic pays off.  I want my players to be ready for the college level commitment."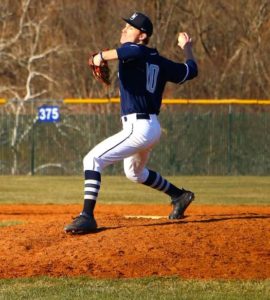 With all the Mountain State influence it becomes clearer to see why one of Maryland's top prep baseball prospects could soon end up playing under "dark and dusty skies" in West Virginia.   Kameron Walters expressed this to RSN Sports Network, "I just want to continue improving my game.  I have a great role model in our senior shortstop Trey Lipscomb.  We work out together. Trey has already signed with Tennessee.  I hope I can rise close to his level."
Regardless of how Walters' future plays out, it's refreshing to be reminded of the attraction many athletes outside the borders of West Virginia have for the state.